We create sustainable value for organizations and communities around the world through the implementation of distinctive competencies in strategy formulation, execution, alignment and agile management of strategy in dynamic contexts.
Methodologies, tools and proven processes that improve the discipline and competencies of executive teams and the performance of their strategies.

CONSULTING   

|   

TECHNOLOGY   

|   

EDUCATION
Our Impact Model

The Strategy at the Center of the Organization.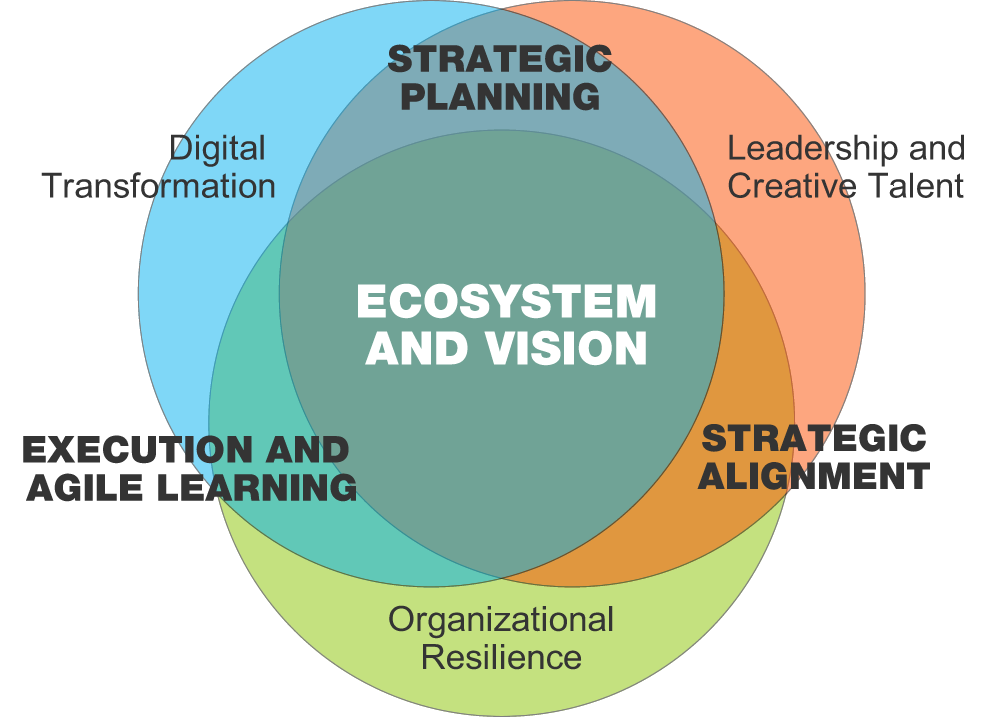 Un modelo que conecta una y otra vez Estrategia, Finanzas, Riesgos, Gente, Procesos, Tecnología y Mercado, para mantener tu estrategia siempre competitiva, siempre vigente. Así es…
#THE STRATEGY FIRST.
Our Easy Adoption Technologies

Made to not depend on technical knowledge.
ESM+STRATEGY
Where Strategy and Execution meet.
The most comprehensive an intuitve tool for planning, aligning and managing the strategy. Strategy maps, objectives, KPIs, strategic initiatives, reports, alerts, security.
Request a Demo – contact@on-strategy.com
HEFLO+PROCESSProcess Management was never this easy.
A web-based solution to model, document, communicate and automate your processes. Standardize your operation, control, assign responsibilities, define timelines.
Request a Demo – contact@on-strategy.com
ESM+OKR
Measure What Matters.
Cloud-based software to seamlessly manage your OKRs…from the leaders in Strategy Execution.
Request a Demo – contact@on-strategy.com
ESM+CYBER
Cybersecurity Simplified
Cloud-based software to seamlessly manage your Cybersecurity Program.
Request a Demo – contact@on-strategy.com
SCHOOL

is the new división of ON STRATEGY.
The new competencies that organizational changes demand must be developed promptly. Effective dynamics, experienced instructors and follow up on the application of different competencies speed up the development process and generate more value.
EDUCATION PROGRAMS
STRATEGY, PLANNING, MANAGEMENT, ALIGNMENT, OPERATION, LEADERSHIP, PERFORMANCE, CREATIVITY, MANAGEMENT SKILLS, RISK, FINANCE, OTHERS
ON SCHOOL División de educación de ON STRATEGY
Formamos Estrategas. Miles de ejecutivos se capacitan año a año en nuestros programas, con instructores de más de 20 años de experiencia en la aplicación real de los conceptos impartidos.
The Strategy Toolbox
Webinar Series
Déjate inspirar por expertos para acelerar la transformación de tu negocio. Accede a una lista de temas del momento en estrategia y gestión, impartidos en Webinars de alto nivel.
Programa Directivo en Estrategia y Transformación
#BE READY es el pedido de líderes por un modelo sistémico que los lleve punta a punta a repensar sus ecosistemas de negocio, visión, planeación, alineación y gestión.
Haz un SMA! | Strategy Management Assessment
Eleva el nivel. Las prácticas que norman el ciclo estratégico en empresas exitosas, son una fuente de referencias para medir, confirmar y mejorar prácticas en la gestión. Compara y adopta mejores prácticas.
Because we bring to the leadership team an inorganic view on how to create new organizational value, not just to maintain it. (Strategy vs. Operation).
Because we propose to amplify value creation through business ecosystems and embracing digital transformation to benefit the society, the environment and the shareholders..
Because we believe in agility, adaptability and competitiveness, as a source of competitive advantage.
Because we position the strategy as a compass for transformation as opposed to managing only with budgets.
Qué Encuentran Nuestros Clientes en ON
Provocamos una mirada inorgánica para la creación de nuevo valor organizacional.
Pensamos en ecosistemas que impacten de manera simultánea a inversores, sociedad y medio ambiente.
Creamos ventajas competitivas que se imponen por sobre quienes lo logran sólo por tener recursos.
Usamos la estrategia como brújula para la transformación y creación de valor y no sólo presupuesto.
Book your Virtual Coffee with Our Experts
For leaders or managers who influence the strategic direction and destiny of their organizations. Book our courtesy session, in combination with the availability of our experts, and take a fresh look at the practices that are now regulating the strategic cycle.